Rank: Private
Service Number: 1910
Unit: 33rd Batallion
Date of Death: 1 July 1917
Cemetery: Trois Arbes Cemetery, Steenwerck, France
John Stalling, of Tenterfield, New South Wales, has undertaken extensive research into the sacrifice of the Stalling family in World War I. John's research reveals that three Stalling brothers enlisted to fight in World War I: Edwin, William, and Robert.  They were the sons of Frederick and Elizabeth Stalling, who were tin miners and lived at Cemetery Creek at Willson's Downfall. Only Robert survived the war, being discharged as medically unfit not long after enlisting in 1916. Both Edwin and William made their way to the fighting on the Western Front. Edwin was killed following the Battle of Messines in July 1917 and William died at the Battle of Passchendaele in October 1917.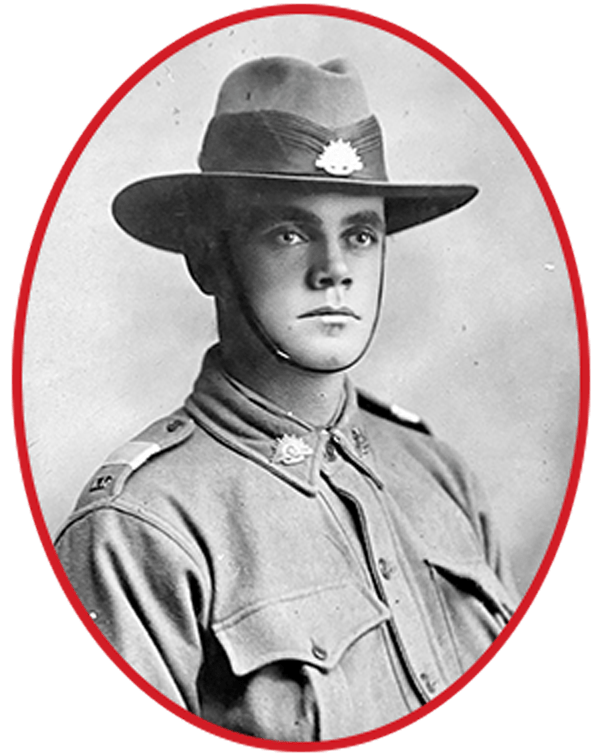 According to John Stalling, a grandson of Robert, seven Stalling brothers and two sisters were born and grew up on the tin mines at Cemetery Creek near Willson's Downfall. Their father, Aaron Frederick August Stalling, was born Arend Heinrich Stalling in 1838 at Ganderkesee, near Bremen, Germany. He was a German sailor who jumped ship in Tasmania around 1865. Frederick died in 1899 and was buried at the Willson's Downfall cemetery. Their mother Elizabeth Annie Kelley was born in 1848 in England and she immigrated with her Irish parents to Tasmania in 1850. Elizabeth died on 22 January 1912 and was buried in the Warwick cemetery.
 The enlistment of three of the seven Stalling brothers was published in the Sydney Mail on 7 February 1917 under the heading Three New Englanders : The Stalling Family. The article, that included photographs of the brothers, gave details of the purported military exploits of the Stalling's grandfather:
These boys are sons of the late Mr. and Mrs. F.A. Stalling, of Wilson's Downfall, New England district, and are crack rifle shots and thorough bushmen. They are grandsons of the late Surgeon Michael Kelley, who served under Sir John Moore (prior to Wellington assuming command on the Continent) and was thrice wounded. He was also wounded in the Battle of New Orleans, taken prisoner, escaped, and finally served under the late Lord Gough in the Army of the Punjaub. He held three medals and clasps for Indian campaigns and two Peninsula medals. He was one of the famous Light Brigade in the Battle of Balaclava, having three horses shot from under him. Seven cousins of these lads are also in the firing-line.
Edwin (Ted) Rupert Stalling was born in 1887, the eighth child born to Aaron and Elizabeth. Ted attended the Amosfield Public School and played trombone in the Amosfield Brass Band. He was a member of the Liston and Amosfield Tug o' War Team. Together with his brother Robert he owned a property at Boorook, via Sandy Hills, NSW.
At the age of 29 years and two months, Edwin had his medical examination for enlistment at Tenterfield on 10 March 1916.  On 17 April, at Armidale, Ted joined A Company of the 2nd Reinforcements of 33rd Battalion as a bandsman and stretcher bearer. Following training at the Rutherford Camp, Ted embarked overseas on active service aboard HMAT Port Sydney from Sydney on 4 September. He disembarked at Plymouth, England, on 29 October. 
After two months training in England, Ted left to join the fighting on the Western Front on 21 December 1916 aboard the Princess Victoria. He was taken on strength by the 33rd Battalion that was manning the trenches in the Houplines sector, near Armentieres, France on 26 January 1917.
The scene that Ted faced when he arrived at the front line at Armentieres on this day was described in the diary of Private Cyril Herborn of Glen Innes:
We were lucky in having good weather to come in on, but it is rather cold, so all the water in the trenches is frozen and there is no mud at all… arrived at 11am this morning, thus having about 12 hours on the train. After having a tiring march of about 6 miles we arrived at our billets in the city of Armentieres where we had a few hours' sleep…The city seems to be mostly deserted, the part we passed through was not damaged much, just odd places about, but the part up this end, that we were in this morning, is shattered about a good deal. (Edwards 1996, 29)
Three days later, Private Herbert Batterham, of Stanthorpe, died of wounds received while serving with the 42nd Battalion in the front line at the Houplines sector.
The 33rd Battalion, as part of the Australian 3rd Division, went on to fight in the Battle of Messines. The 3rd Division was allocated the southern flank of the offensive which extended from just south of Ypres to Bethleem Farm, about 1.6 km north of Messines (Edwards 1996, 40). The attack lasted from 7 -12 June. For the 33rd Battalion the battle for Messines claimed a heavier toll in casualties than any other during the war. The 33rd lost eight officers and 382 men of other ranks (Edwards 1996,47-49). 
Two soldiers from Stanthorpe were killed in action on 10 June at the Battle of Messines. They were Lieutenant Adam Dickie (41st Battalion) and Private Arthur Hindmarsh (42nd Battalion). Lieutenant Dickie was buried at Messines Ridge British Cemetery while Private Hindmarsh was buried at Bethleem Farm East Cemetery.
Ted served in the Battle of Messines as a stretcher bearer. On 30 June 1917 the 33rd Battalion was in support at Messines supplying working parties for work in forward areas. (AWM 1917). On this day Private Edwin Stalling was reported as having been wounded in action. He died on 1 July at the 2nd Australian Casualty Clearing Station at Steenwerk. Edwin was buried in the Trois Arbres Military Cemetery. He was 30 years old.
On 20 July 1917, the Stanthorpe Border Post reported Ted's death:
Word was received at Wilson's Downfall on Friday last that Private E.R. Stalling ("Ted") had been killed in France.  The deceased was one of the Stalling brothers of Wilson's Downfall district, who are highly respected by all who know them.  Private Stalling's death will be deeply regretted.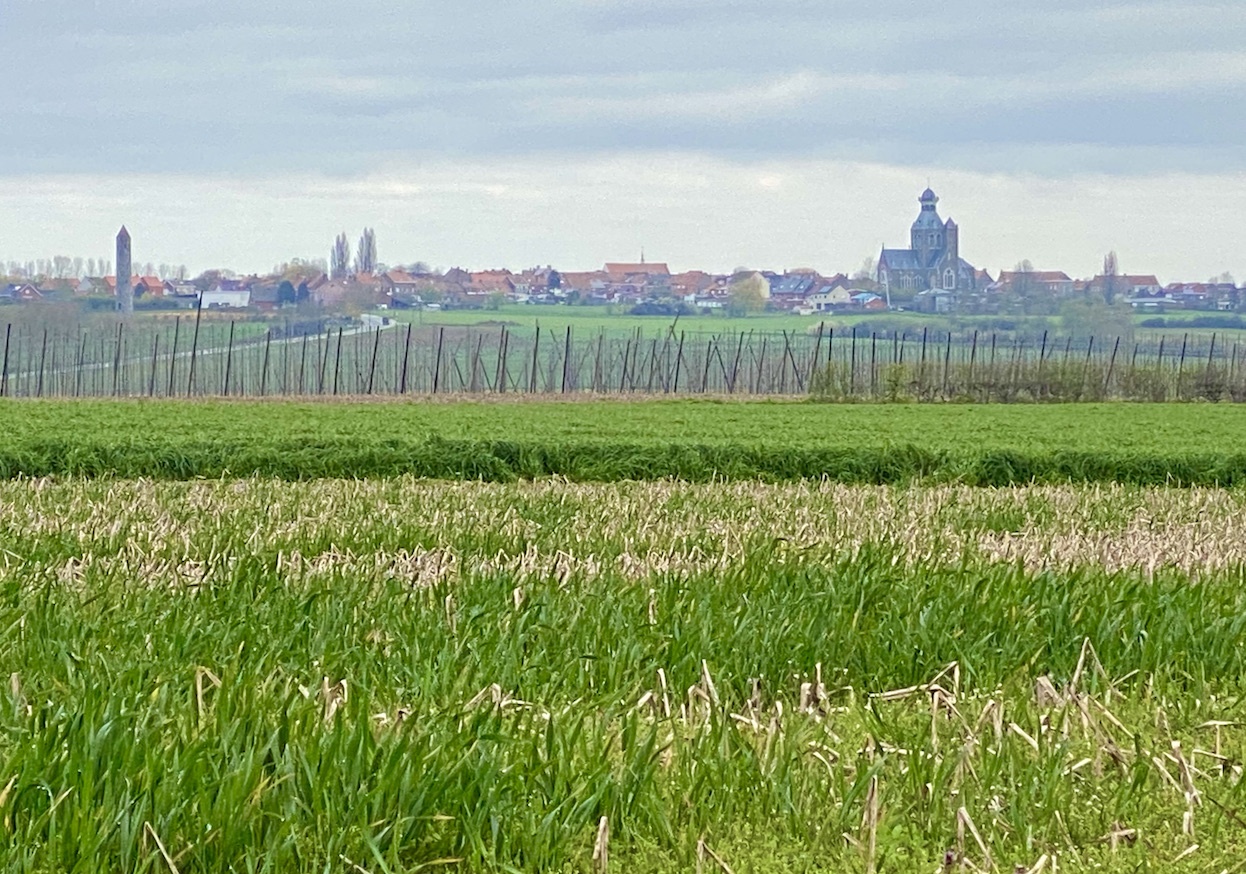 Further details surrounding Ted's death were later given to the Red Cross:
The Officer Commanding the 2nd Australian Casualty Clearing Station stated that:

Pte. E.R. Stalling 1910 was admitted into this hospital on the 1st July last suffering from wounds in the head received in action. Although everything possible was done for him he died the same day. He was unconscious all the time. I buried him in the Trois Arbres British Cemetery the following day. I wrote to his sister at the time of his death giving her all the particulars I could.
1489 Private Abraham Swadling, of Sydney reported:
I knew Pte. Stalling of B Co. He was in the Battalion Band and was a Stretcher Bearer at Messines on July 1, 1917. I saw him about 3p. He had been hit in the head with shrapnel. He was taken to the Dressing Station where he lived for 4 days.
1457 Private Edward Wilson said:
He was a bandsman. Edward was his name. He was a nuggetty fellow, dark, aged about 23 or 24. I carried him out severely wounded in the head at Messines one night after the Plugstreet stunt at the end of June. It was just behind Warneton. He was hit by shrapnel. We were with him at the time. His brain was exposed. He was conscious for about 10 minutes after he was hit, but lost consciousness while we were carrying him down. He was unconscious at the Advanced Dressing Station where we took him. It was in supports just behind Messines Ridge. The Doctor said he did not think he had much chance of living, and when we went back next morning to see, he was dead.
Mary Harriet Stalling, Edwin's younger sister, said in a letter she wrote to Army Base Records in April 1921, that she had kept house for the Stalling brothers since the age of 12.  Edwin listed Mary as his next of kin. It appears that Edwin's war medals, memorial scroll, and memorial plaque were subsequently sent to Mary.
In his will Edwin left all his property to his brother Herman, a miner at Amosfield, and his sister Mary.
Private Edwin Stalling is buried in the Trois Arbres Cemetery, Steenwerk, France.
The epitaph on Edwin's headstone reads:
HAVE MERCY UPON HIM LORD
AND LET PERPETUAL LIGHT
SHINE UPON HIM
References
Edwards, J. (1996). Never A Backward Step. A History of The First 33rd Battalion, AIF. 1st Edition. Grafton. Bettong Books,
"Three New Englanders. The Stalling Family". p.26. Sydney Mail. 7 February 1917.
Photographs
Private Edwin Stalling. Courtesy John Stalling.
Australian War Memorial Collection P05301.281. Studio portrait of 1910 Pte Edwin Rupert Stalling, 33rd Battalion, of Tenterfield, NSW.
The Messines Battlefield, April 2023.
"Three New Englanders. The Stalling Family". p.26. Sydney Mail. 7 February 1917.
Amosfield Brass Band. Courtesy John Stalling (Ted Stalling is back row, third from the right.)
War Service Medals and Compass of Private Edwin Stalling. Courtesy John Stalling.
Trois Arbes Cemetery, Steenwerck, France.